Products and Services
Kapseln
Magnesium
Selen
Purpose
1. Gegenstand des Unternehmens ist die Beratung zu und der Vertrieb von Produkten der Ernährung (z.B. hochwertige Nahrunsgergänzungsmittel) und Kosmetika, insbesondere über Ecommerce Plattformen. 2. Innerhalb des vorstehend umschriebenen Aufgabenkreises ist die Gesellschaft im In-und Ausland zu allen Geschäften und Maßnahmen berechtigt, die zur Erreichung des Gesellschaftszwecks notwendig oder nützlich erscheinen. Sie ist insbesondere berechtigt, entsprechende Zweigniederlassungen im In- und Ausland zu errichten. Die Gesellschaft hat nach Maßgabe des Spaltungsplanes vom 15.08.2018 sowie des Zustimmungsbeschlusses ihrer Gesellschafterversammlung vom 15.08.2018 Teile ihres Vermögens (die Geschäftsbereiche "Powerleads" und "Versicherungsbestand") als Gesamtheit im Wege der Umwandlung durch Abspaltung auf die dadurch neu gegründete Mister Finance GmbH mit Sitz in Hamburg (Amtsgericht Hamburg HRB 153065) übertragen.
Legal Form
Gesellschaft mit beschränkter Haftung
Commercial Register
Hamburg
HRB 87058
Legal Entity Identifier (LEI)
—
More? Implisense Plus!
Order Implisense Plus now for full company profiles and complete functionality! Your benefits:
Complete company profiles
Plus-research for companies
AI-based analyses (NEW)
Implisense Plus

Implisense Assist gives you the opportunity to use AI to chat about companies, analyze them and much more. Try it out for yourself!
Implisense Plus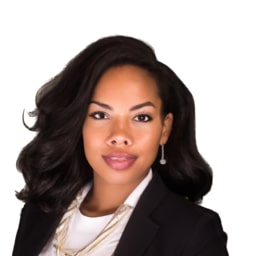 | | |
| --- | --- |
| Kapseln | |
| Magnesium | |
| Selen | |
| Vitamine | |
| Melatonin | |
| Lager | |
| Inositol | |
| Aminosäuren | |
| Nährstoffe | |
Gloryfeel GmbH is mentioned in public sources in the context of the following products and services. Kapseln, Magnesium and Selen are the most common. The ranking list shown is without guarantee of completeness or correctness.
Create an AI analysis of the balance sheet with Implisense Assist.
Implisense Assist may provide inaccurate information about organizations, people or facts.
The key figures on balance sheet total, revenue, profit and number of employees were generated by a fully automatic extraction from published annual financial statements. The last published balance sheet total of the Gloryfeel GmbH is 2021 at 5 M €. The difference compared to the previous year is +82.5%.
The key figures on balance sheet total, revenue, profit and number of employees were generated by a fully automatic extraction from published annual financial statements.
| Total Assets in € | 2021 | 2020 | 2019 |
| --- | --- | --- | --- |
| Fixed Assets | | | |
| Current Assets | | | |
| Receivables | | | |
| Cash and Cash Equivalents | | | |
| Sum of Total Assets | | | |
| Total Liabilities in € | 2021 | 2020 | 2019 |
| --- | --- | --- | --- |
| Equity | | | |
| Net Income | | | |
| Obligations | | | |
| Accruals | | | |
| Sum of Total Liabilities | | | |
Discover connections between companies via managers, shareholdings, links or addresses here.
Register to see more connections via management and web links. Get access to an interactive network to better understand the environment of this company.
Show more
Veränderung im Handelsregister
Ausgeschieden Geschäftsführer: Iven, Falk Ulrich, Sandesneben, *. Geändert (Vertretung), nun Geschäftsführer: Hanke, Oliver, Hamburg, *, vertretungsberechtigt gemäß allgemeiner Vertretungsregelung; mit der Befugnis, im Namen der Gesellschaft mit sich im eigenen Namen oder als Vertreter eines Dritten Rechtsgeschäfte abzuschließen.
Veränderung im Handelsregister
Geschäftsanschrift: Dorotheenstraße 54, 22301 Hamburg.
For the sector Other financial services, supply chain dependencies with Luxembourg, United Kingdom of Great Britain and Northern Ireland and Switzerland have been detected in macroeconomic data.

Contact us for an individual analysis - increase your company's resilience and improve your ESG initiatives.
Information for Job Seekers
Based on job advertisements of Gloryfeel GmbH, the following specific requirements for job seekers were identified more frequently. Specific requirements can be found in the latest published job advertisements.
Persönliche Kompetenz
Zuverlässigkeit

Motivation
The following benefits were repeatedly recognized in job postings of Gloryfeel GmbH. This data is supplied without liability and intended for orientation purposes only.
| | | |
| --- | --- | --- |
| Work-Life-Balance | Homeoffice | |
Dominance, Competence, Clarity
Innovation, Passion, Creativity
Harmony, Reliability, Communicatibility
Dilligence, Introspection, Thoroughness
The 4 Color Scheme separates people and their personalities into four groups. Gloryfeel GmbH emphasizes the following character types in their external communications and job advertisements.
You can find more information on the FAQ page.
Register your Implisense account for free
Register now for a free Implisense account. Registered users have access to advanced analyses and more key figures on company profiles, receive more extensive search results and can also create and manage their own favorites.
Richer Company Profiles

Expanded Search Results

Personal Favourites and Notes
The company information presented on implisense.com comes from public sources and is verified and aggregated automatically. Implisense cannot guarantee the timeliness, completeness, quality, reliability or accuracy of the data. For questions or suggestions, please use the contact form.