Press
Welcome to the press area of Implisense GmbH. In this section we provide you with text and image material which you can use for your publications, provided that the respective source is cited.
Description
Short Description
Implisense offers an award-winning solution for Sales Automation. The service is based on a proprietary company index, which holds data points to several million companies in Germany and the United Kingdom. By using modern data mining methods Implisense can make predictions for future potential customers and thus, make marketing and sales activities more efficient and accurate. The service is used by market leaders in Germany, Europe, and the US, to pursue hundreds or even thousands of business relationships. Since 2017, Implisense is operating a corporate search engine. The basic version of the service is free of charge for all users and is supplemented by value-added services for commercial customers.
Awards
Category winner of the CRM Initiative Mittelstand
NUK prize winner in all rounds
IKT Innovativ prize winner
Category winner Software/SaaS in the Growth Ranking of Gründerszene
Investors
High-Tech-Gründerfonds (seed funding, since October 8th, 2014)
Tagline
Discover Your Next Opportunities
Our Team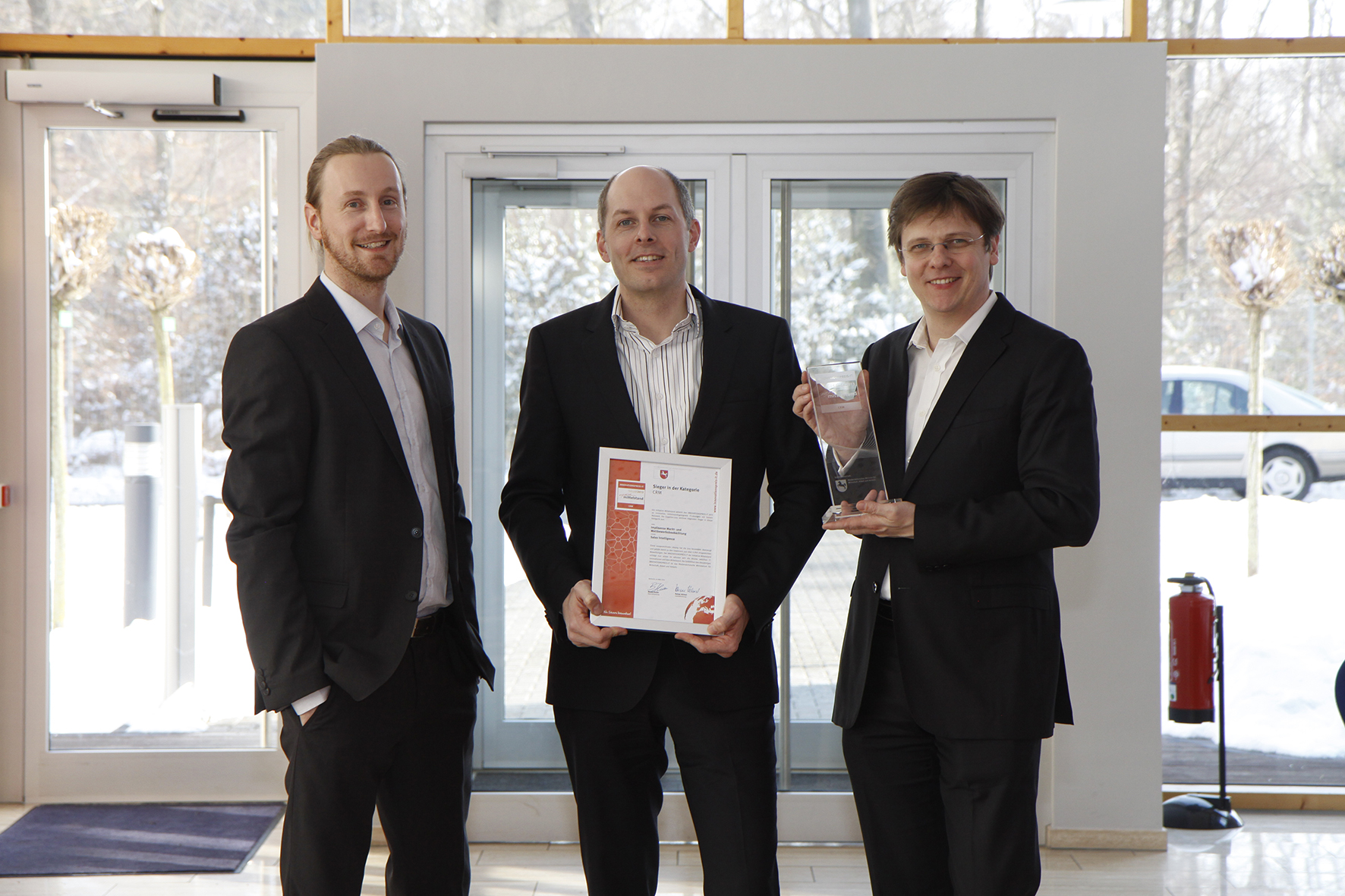 Hannes Korte, Dr. Andreas Schäfer and Dr. André Bergholz are the founders and former colleagues at Fraunhofer Institute for Intelligent Analysis and Information Systems (IAIS). They have worked together for many years in industry projects and applied research, among others at Stanford University, Xerox Research and Fraunhofer. Implisense currently has about 15 employees.
Contact (Press)
Dr. Andreas Schäfer
andreas.schaefer@implisense.com
Media
Our logo in various pixel and vector formats for you to download.

Various photos of our founders and team members.