Purpose
Gegenstand des Unternehmens ist die Verwaltung eigenen Vermögens und die Beteiligung an anderen Unternehmen sowie die Übernahme der persönlichen Haftung und der Geschäftsführung bei anderen Unternehmen, insbesondere bei Kommanditgesellschaften.
Legal Form
Gesellschaft mit beschränkter Haftung
Commercial Register
Ludwigshafen a.Rhein (Ludwigshafen)
HRB 67797
Legal Entity Identifier (LEI)
391200XTM7EZZ8RMLP37
More? Implisense Plus!
Order Implisense Plus now for full company profiles and complete functionality! Your benefits:
Complete company profiles
Plus-research for companies
AI-based analyses (NEW)
Implisense Plus

Implisense Assist gives you the opportunity to use AI to chat about companies, analyze them and much more. Try it out for yourself!
Implisense Plus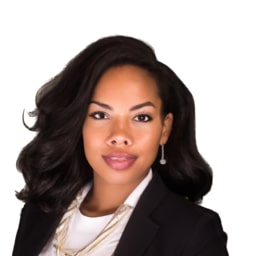 Create an AI analysis of the balance sheet with Implisense Assist.
Implisense Assist may provide inaccurate information about organizations, people or facts.
The key figures on balance sheet total, revenue, profit and number of employees were generated by a fully automatic extraction from published annual financial statements. The last published balance sheet total of the N.E.W. Holding GmbH is 2021 at 5 M €. The difference compared to the previous year is +17.9%.
| Total Assets in € | 2021 | 2020 |
| --- | --- | --- |
| Fixed Assets | | |
| Current Assets | | |
| Receivables | | |
| Cash and Cash Equivalents | | |
| Sum of Total Assets | | |
| Total Liabilities in € | 2021 | 2020 |
| --- | --- | --- |
| Equity | | |
| Net Income | | |
| Obligations | | |
| Accruals | | |
| Sum of Total Liabilities | | |
Discover connections between companies via managers, shareholdings, links or addresses here.
Register to see more connections via management and web links. Get access to an interactive network to better understand the environment of this company.
Show more
Veränderung im Handelsregister
Änderung der Geschäftsanschrift: Pfarrer-Abel-Straße 1, 67434 Neustadt a.d. Weinstraße.
Löschung im Handelsregister
Sitz verlegt; nun: Neustadt (AG Ludwigshafen HRB 67797).
Neueintragung im Handelsregister
Gesellschaft mit beschränkter Haftung. Gesellschaftsvertrag vom 04.05.2020 mit Änderung vom 08.09.2020.
Neueintragung im Handelsregister
Die Gesellschafterversammlung vom 06.10.2021 hat die Änderung des Gesellschaftsvertrages in § 2 (Sitz) und mit ihr die Sitzverlegung von Mannheim (bisher Amtsgericht Mannheim HRB 737288) nach Neustadt an der Weinstraße beschlossen.
Neueintragung im Handelsregister
Geschäftsanschrift: Pfarrer-Abel-Straße 4, 67434 Neustadt an der Weinstraße.
For the sector Management and consultancy services, supply chain dependencies with United Kingdom of Great Britain and Northern Ireland, United States of America and Switzerland have been detected in macroeconomic data.

Contact us for an individual analysis - increase your company's resilience and improve your ESG initiatives.
Register your Implisense account for free
Register now for a free Implisense account. Registered users have access to advanced analyses and more key figures on company profiles, receive more extensive search results and can also create and manage their own favorites.
Richer Company Profiles

Expanded Search Results

Personal Favourites and Notes
The company information presented on implisense.com comes from public sources and is verified and aggregated automatically. Implisense cannot guarantee the timeliness, completeness, quality, reliability or accuracy of the data. For questions or suggestions, please use the contact form.